"Working Together for the COMMON-UNITY"
Rouruina Emil'e-Brown
Chief Executive
I was welcomed into the Trust with all the hopes and aspirations of making a difference by working with the Cook Islands Community.  I've stayed on, now over 11 years because I believe in the vision our leader set 21 years ago, that communities who work, share and cooperate their resources, skills and knowledge together will prosper.
I love the people who work here and the families who inspire me every day with their giving hearts, their creativity and willingness to do amazing things to build their families future in this country. My dream is for us to be sustainable and successful across our entire national focus areas of, [joining together, cooperatively working, business and enterprise, and investing in ourselves], that our families are more confident and ready contributors in New Zealand society, and that we have a strong innovative national governing board at the helm of our development steady and unafraid to shape the system that enables a progressive, proud and knowledgeable working together community leading us all into a prosperous future.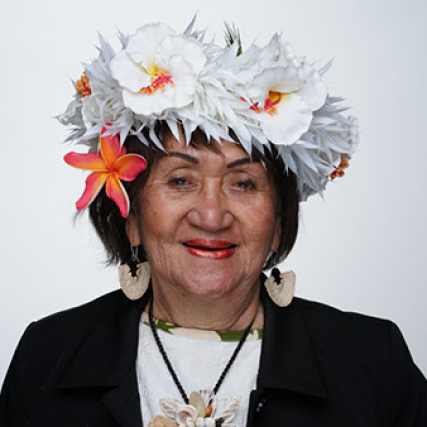 Nana Kamo-Mataroa
JP & CIDANZ Ambassador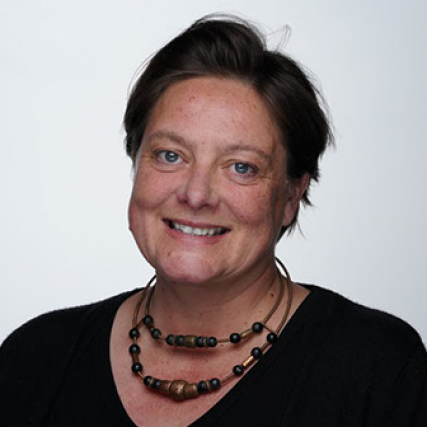 Dr. Gillian Stewart
Director of Research, Impact & Evaluation
Salamo 116:12: Eaa ra taku e apai atu na Iehova i te au takinga meitaki katoa nana iaku nei – What can I offer the Lord for all his goodness to me.
Kia Orana, I was born in the Beautiful Vaka Puaikura, of Rarotonga, to Kamo Tavitai of Arorangi and Moearoa Tarurongo of Areora Atiu (Te Ngati Ingaatu). I am always inspired by this land of ours, and the people who lead this organisation. With a group of community leaders, I started at the Ta'okotai'anga Charitable Trust in 1999; in 2001 the Trust was formerly established.
The turning point of this place really came during 2008 with a newer generation coming through to pick up the work. Although we struggled back then, with steady, strong and smart leadership, we moved forward together, challenged by our community to create a strong home for Cook Islands development. As we continue to move forward, I've seen the organisation change to keep up with the demands of our people. Now with a younger team and help from those who've become our life-long friends, we're achieving so much that back in 1999, had only been a dream.

Today I'm still here as the lead for our Pa Metua Super Gold Club that recognizes and appreciates the elders in our communities. And when I am not here, I volunteer as a Justice of the Peace, and visit other Pa Metua's in the community. I'm so proud to see that in New Zealand, our Cook Islands people have a place to call home. I love this place and hope that it continues to flourish. But most of all I look forward to when our oneVILLAGE and oneCHILD centre stands tall in this community, and with it I hope, our people too.
Kia orana! Hi! I was born in the UK, I came to live in New Zealand in 2002 following years of study and research in Southern Africa. I have two children, Thomas (13) and Molly (11) and we live in rural Pukekohe where I own and operate the family's commercial fig orchard. I am trained and experienced social researcher and social impact (SIA) and strategic environmental assessment (SEA) professional. Following many years in the local government sector, I established my consultancy business Co-Creationz Ltd in 2014, to support agencies to plan, manage and demonstrate the impact of their contributions to sustainable, local economic development and wellbeing. 
I have supported CIDANZ on and off for the past 7 years in both voluntary and consultancy capacity. In 2020, I jumped at the chance to come on board full-time to embed the national strategy and grow the organisation to enhance and deliver our programmes and services, as well as build our research, development and monitoring and evaluation capacity and capability. In life, I love co-creating and discovering the 'why' and 'so what' – what could happen when we dare to dream of doing something different and progressive. Being accountable and understanding the impacts of the decisions we make and the actions we take on people's lives and the planet is powerful. I care deeply about the legacy we are all now imprinting upon the future, for our children and their existence on this world we are dependent upon. I would like us to be conscious about the past, present and future, and behave with wisdom and care to enable each other to do and be the best that we can, across all areas of life.
Elizabeth Fa'alili
Community Connector
Johanna Chetwynd
Financial Controller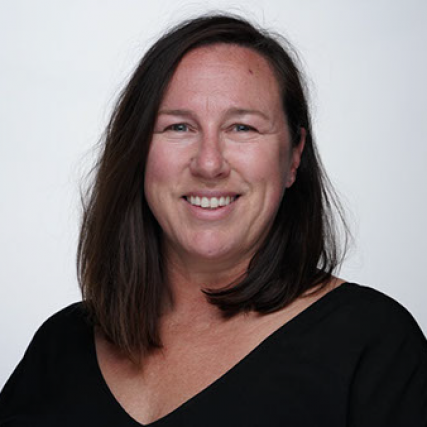 Kia orana, Talofa Lava, I am a Cook Islander who was born and raised in Mangere, where my husband and our two children still live. I have over 19 years' experience in business administration, previouses who work and coly working for Manukau City Council, Auckland Council and the Mental Health Foundation of New Zealand. 
I have a deep appreciation for how organisations like CIDANZ seek to improve the quality of life for the community. I joined the team in May 2019 because I felt it was time for me to contribute by translating my skills, experience and knowledge into value for CIDANZ and the people we serve.
Being a Kiwi-born, I feel a strong connection to my Cook Islands heritage here, surrounded by so much culture. I hope to be speaking the reo soon.  Being a woman, I feel heard and recognised by everyone. Being a professional, I feel included and supported by an incredible Leader who is literally "on the ground" running around like the rest of us. This is an amazing place to work.
Kia Orana!
I am a New Zealander who grew up in Taihape but moved to Australia at the age of 15 with my family where I finished high school and University.
I had six years working in London, UK then moved back to New Zealand  in 2010 to raise my own family as kiwi kids.
I am passionate about small business & enterprise and I understand the importance of keeping financial accounts up to date and the positive impact this can have on a growing & sustainable organisation.
With over 20 years experience in Small Business Accounting, Administration and Operations Management my skills extend but are not limited to Accounting, Financial Reporting, Management Reporting, HR, Payroll, IRD Obligations & System management.
I was a business owner of a small Business Advisory company called Evolve Your Business Ltd  before taking on the full time role of Financial Controller in 2020.
My decision to put CIDANZ ahead of my own business was driven by my passion to support people and by a need to dive deeper into an Organisation that I had grown very passionate about. 
I love the work I do with our enterprising families and am inspired every day by the dedication, integrity & compassion of the incredible team that I am now a part of.
Johanna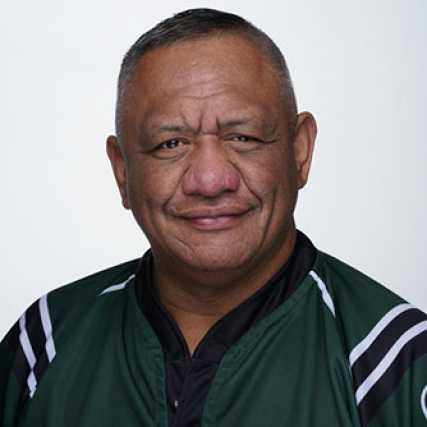 Tauraki Rongo
Language & Culture Lead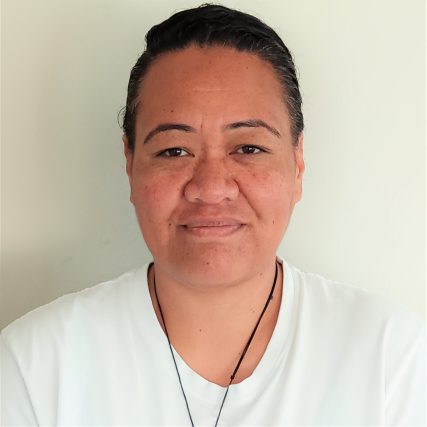 Louisa Marsters
Community Connector
I was born in Rarotonga with roots extending to most of the Islands. I Grew up in Rarotonga and made my first trip to New Zealand in 1978 as part of the Cook Islands U11 rugby team.  I completed my secondary school years in Dunedin and two years at Otago University. I was meant to return to complete a Bachelor of Science but was asked by the Government to stay back and help with the shortage of teachers to teach Maths and Science.
This was the beginning of my life experience where I have taken on numerous roles without qualification. Throughout my years I began to realise how fortunate I have been to have a father who's a teacher and a mother with entrepreneurial skills who make money from sewing. This unconsciously created a mind-set in me that there are people out there who are less fortunate.
Since moving back to New Zealand 8 years ago, I have come to realise that there are a lot of my people out there who lack the capacity to progress in this fast changing world. This includes members of my own family.
While I am the producer of the Cook Islands program at Pacific Media Network (PMN) I found that working with CIDANZ is complementary to my passion in helping my people. I'm happy to be part of the team at CIDANZ, as long as it contributes to raising the standards of living of our people.
Kia Orana, 
My name is Louisa Marsters, born and raised in South Auckland, Mangere.  I am married and blessed with seven children, two beautiful mokopuna – Ruben and Hannah-Lu and our two Neo-mastiff dogs, Bruno and Stella. A core value I uphold is FAMILY.  Family values are important because they provide a foundation of protection, guidance, affection and support. I  carry these values with me in my everyday life experiences. I come from a background of working in the community/church where I have nurtured and grown my passion in serving our people.  I look forward to engaging, equipping and empowering our people to a place of achievement.  I am privileged to be part of the Cidanz family and look forward to growing and learning more in this work-space. 
Atawai and God's Blessings to you all 
Jay Taivairanga
Youth Development Lead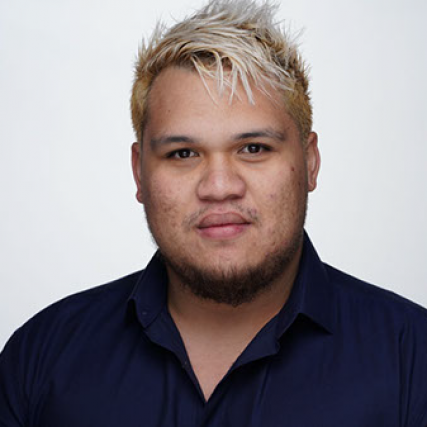 Janet Akai
Communications & Design Lead
Kia Orana, 
My name is John Taivairanga, and I have a passion for people. Our Mapu (Youth) interest me so much because how innovative, passionate, driven, loud, risky and agents of change this group can be when you take the time to talk to them, play with them, hear them and give them responsibilities to lead out and participate in decision making opportunities. 
This to me is the true essence of what it means to lead and to breed great leaders. John Quincy Adams says, "If your actions inspire others to dream more, learn more, do more and become more, you are a leader." Our young people inspire me, every time I get to work alongside them, I am amazed at how our Mapu discover things, display things, cultivate and nurture things. 
And because of that, I am assured that our Mapu can lead and will lead our people into a brighter future. 
The questions I leave with you are, do they inspire you? Are you confident in your young people? Have you truly invested all you can for not only their future, but the future of our people? 
I do hope you answered Yes! And if it's a no? Or your sitting on the fence. 
I ask you, what are you doing about it? 
Kia Manuaia. 
Kia Orana, I was born in Aitutaki, raised between home and Atiu, moving to New Zealand in 1998. I became immersed in the Kiwi-culture and in a large way, lost a piece of my cultural identity. Being in this organisation has allowed me to regain some of that identity and at the same time, has opened my eyes to the challenges our communities face. Previously I'd been studying at AUT University and working at Auckland Council. Those valued experiences have helped me thrive in CIDANZ. 
It has been seven years since the first day I'd walked into this organisation, and since then I've gained a better understanding of myself and our people. I've stayed on because not only do I believe in the vision and values of this organisation, but because I feel that I owe it to my community to apply my learned knowledge into the development of our people. I hope that when I do move on from this place that it'll come to be known by all as the home of our culture, and act as the catalyst that secures and gathers our people in one place.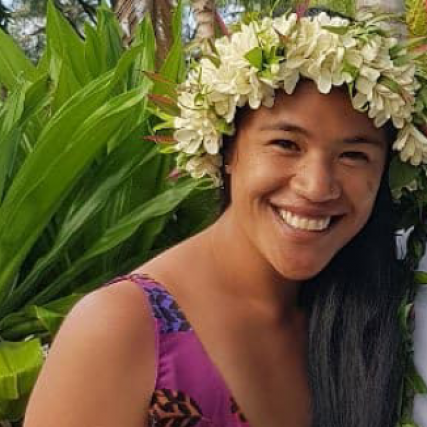 Letina Andrew
Operations Administrator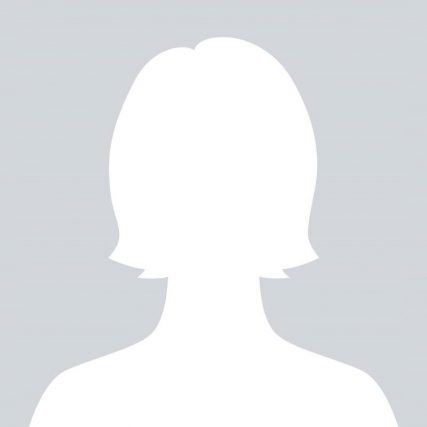 Bianca Herman
eFAMILY Product Design & Support Lead
Kia Orana, I am a Cook Islander who was born and raised here in New Zealand residing in Mangere.
 Together with my Husband Thomas Andrew we have four beautiful children, Vanessa (12), Jarome (11), Drake (9) and Thomas Jnr (7). I am grateful for the opportunity to be the Operations Administrator for an organisation like CIDANZ who value the minds of families and individuals to build their dreams. Since I started here in October 2020, I have been inspired by the amazing people who work in it and the community they help serve. I hope that my time here, with my 4 years of business administrator experience will help to support the team and our community grow. I do hope I get to pick up on the reo too, so I can get to teach my children the language as well. 
I look forward to meeting and watching new and past entrepreneurs who inspire me with their amazing ideas grow for our future. Surround yourself with like minded people and watch your goals prosper.
Kia Orana, Mālō le Soifua. 
Ko Bianca Herman toku ingoa.  No 'Amoa e Aotearoa mai au.  Ko Enere Herman toku tane, 'ē no te 'enua Kūki 'Airani mai 'aia.  E 'ā o maua tamariki.  Ko Benson Ma'ara (11), Halle Neti (8), Lennox Tamarua (5) e Brynn Polinahe (3) to ratou au ingoa.   
If you ask me what is the most important thing in my life, I would answer my family.  But I am not just passionate about my own family, I have a deep interest in how we can develop the wellbeing of all families.  I believe that by investing in our families now, we are investing in our youth and future descendants by passing on knowledge, skills and practices that lead to improved wellness.    
I am excited to join the CIDANZ team designing our eFAMILY programme and providing support to our eFAMILIES.  The eFAMILY programme is one of our vehicles for helping our families to access resources and skills to help themselves through enterprise.  We aim to upskill and assist our families to be more self-determining and self-sustaining, thereby contributing to their improved wellness.  We believe in a cooperative approach that aims to build the wellbeing of individual families and our community.   
Meitaki ma'ata e kia manuia.   
Tiare Atirai
Enterprising Families & Youth Support
Anthony Tou
Whanau Ora Family Advocate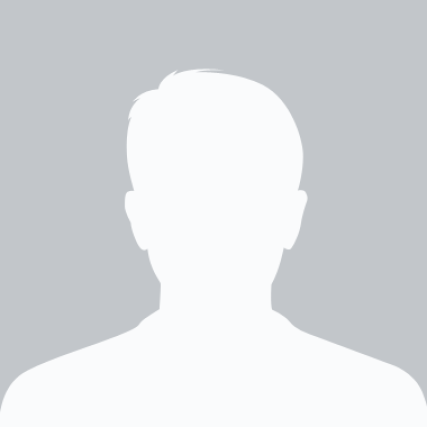 My name is Tiare Atirai, I am the eldest of three and currently reside in the beautiful Mangere East #275. My dad is from Roto in Pukapuka and my mum is from Arorangi in Rarotonga. When people meet me they usually share that I'm very bubbly, friendly but truthfully my favourite thing to do is talk lol. I am very family oriented and usually spend the majority of my time with my younger siblings playing games, going to the beach and eating out.
I have just completed my Bachelor of Business and International Hospitality Management degree at AUT City Campus and am currently assisting Bianca with enterprising families (eFamilies) and Jay with Youth Development. It's an absolute blessing to be given the opportunity to work alongside an organisation that supports the development of our Cook Island people. I know there's so much more to learn about my culture and I'm excited to be a part of CIDANZ and look forward to reconnecting with my aka and helping our Cook Island families grow.
Phiipi 4:13 E tika iaku te au mea ravarai nei, i te mesia ko tei akamaroiroi mai iaku. 
Phillipians 4:13 I can do all things thru Christ who strengthens me  
Kia iOrana tatou ite aroa ranuinuio o to tatou Atua ko Iesu Mesia.  Ko toku Ingoa ko Anthony Tou toku metuavaine no Mitiaro mai toku metuatane no Vaka Puaikura e Enuamanu. 
A little bit  about my background i was born here in Auckland NZ however raised on the island of Nukuroa, travelling back to NZ frequently. I attended Nukutere College and gained a scholarship to further my secondary schooling here in NZ at Wesley college .After completing my secondary studies i returned back to Rarotonga gained employment at Ministry of Justice in the Births Death Marriages sector before making the move back to Aotearoa to seek greener pastures. Continued working for Ministry of Justice here in auckland as a Collection Agent Deputy Registrar then moved to Council in funding advocacy after several years working within government i needed to change so went from office work into the warehouse hands on physical work. As well ongoing volunteering work as this is my passion to serve our community whether it be in church or my enua community. 
In saying that i was fortunate to be a part of our 1st Covid 19 Cook island vaccination drive at the Atiu Hall which then opened my eyes as to what was going on within our own communities and families that were struggling not only financially but mentally as well. Hense why this is my passion to enhance the wellbeing of our people within Aotearoa as well as our people from our homeland Te Kuki Airani Educating as well as supporting their individual needs. 
Ko Au Teia!!!! Te Atua Te Aroa Kia Orana e Kia Manuia