Tom Wichman, lovingly known as "Papa Tom", is well known internationally for his work in Sustainability with the United Nations, and as a consultant to the Cook Islands Ministry of Agriculture. During his years in the Cook Islands, he quickly learned that hydroponics would be beneficial to the island of Manihiki who's soil was not suitable for planting because it was mainly sand and salt. Papa Tom set up their first hydroponic planting system. Bringing those learning's to New Zealand, Papa Tom is now working towards establishing a hydroponics cooperative right here in the heart of Mangere.
Working alongside Papa Tom to build this hydroponics cooperative is 19 year old Raade Brown. Fresh out of high school and waiting to begin his Mission, Raade is Papa Tom's youngest apprentice. "I've been with Papa Tom for a month now, and have learned so much from him… hydroponics is a modern way of planting that I've never seen before. Normally we grow things beneath the soil, but Papa Tom has been teaching me differently."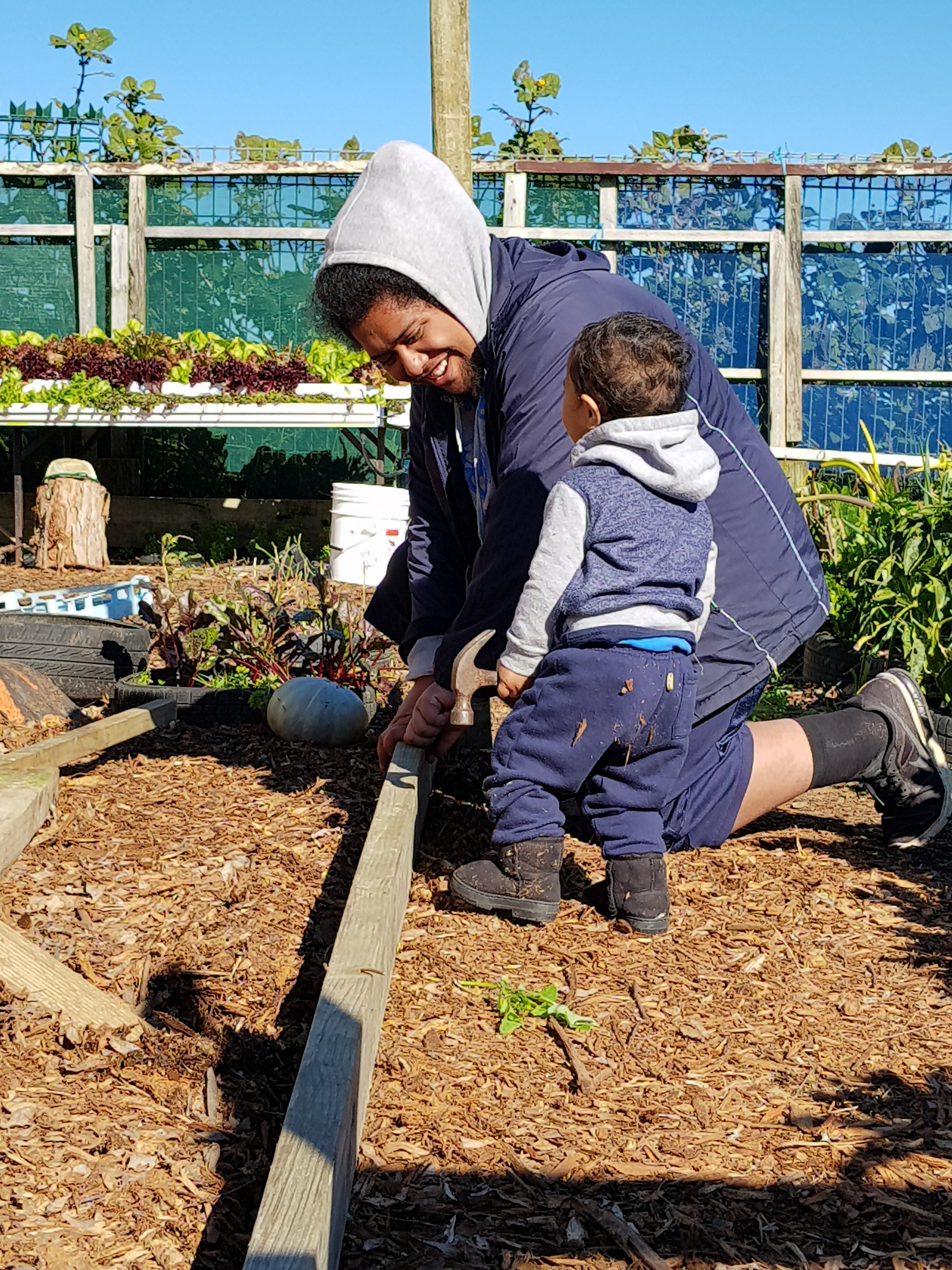 Hydroponics is an easy way for families to grow food yearly. It requires a constant flow of nutrient filled water that circulates through several pipes, where the roots of the plant picks up those nutrients. Because the system doesn't use soil, weeding is not required. It takes 3 – 4 weeks for plants to fully mature, and we are able to harvest from the same plant time and time again provided that the root system is still in place. There is minimal water and food waste, and it is easy for any family to manage.
Through Tom's steady guidance, Raade has not only learned about hydroponics, but picked up some new skills. "I now have some basic building and gardening skills… I don't do these things often, so it has been eye opening. After this I'll be going on to serve a Mission, but in the mean time… I like where I am and what I'm doing. Not many young people get the opportunity do something amazing like this."