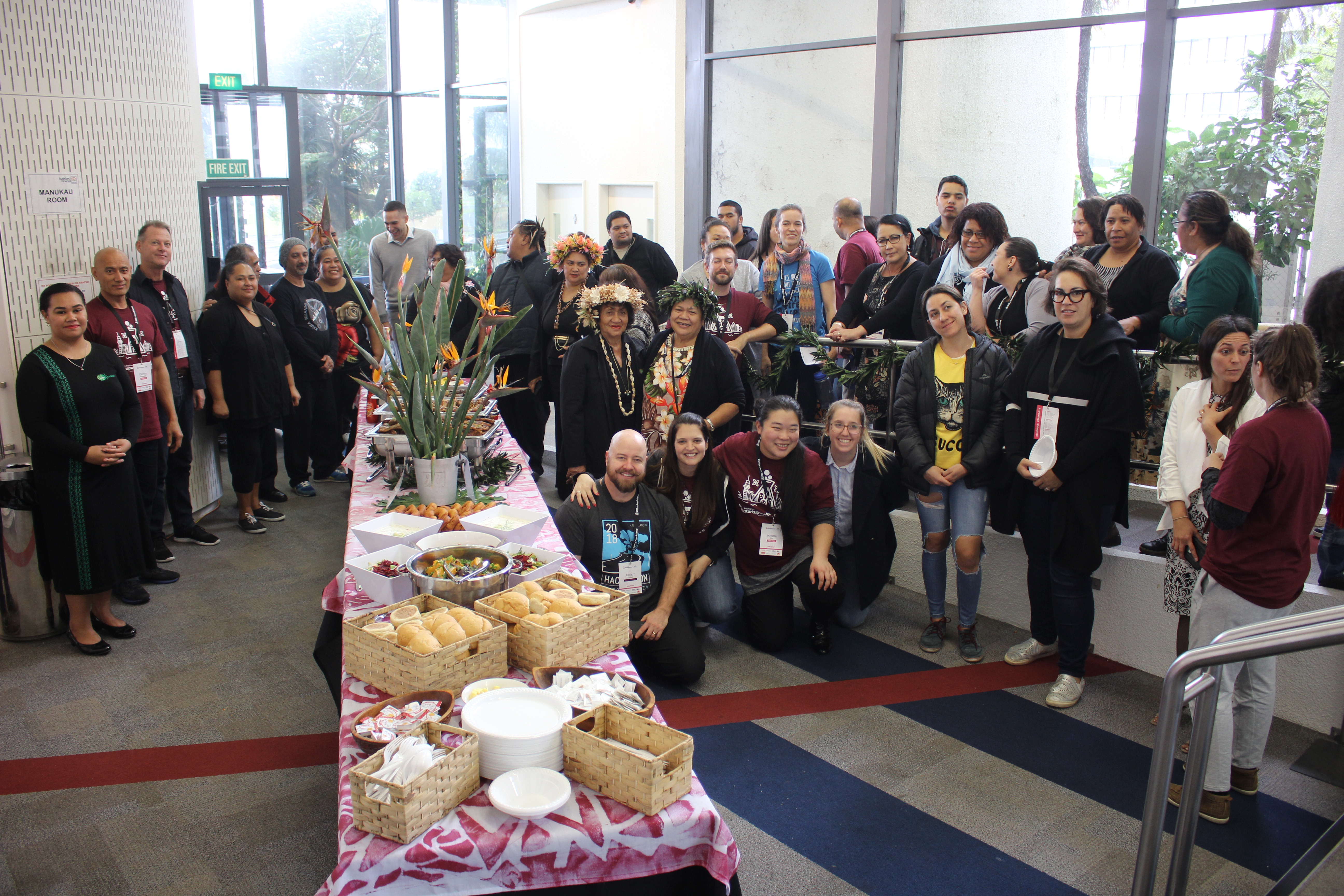 Four Pacific families – Cook Islands, Tonga, Samoan, and Niuean came together to deliver a rich experience of authentic Pacific food for the Pacific Start-Up Weekend Auckland funded by Pacific Business Trust.
In 54 hours, attendees experienced the highs, lows, fun, and pressure that make up life as a startup. They also learned how to create a real company, have the opportunity to meet the very best mentors, investors, co-founders, and sponsors all equipped with the right tools to enable a successful startup.
With the oversight of a professional chef, CIDANZ oneBASKET families, who are startups themselves, provided a menu that took Pacific food to another level. Some of the traditional dishes they served was Takihi, from the island of Niue made from layered slices of pawpaw and taro, then layered in rich coconut cream. They also served Umu often served on Sunday's in Samoa, filled with perfectly steamed chicken, lamb, pork, stuffing, and the essentials – kumara, potato, and pumpkin. They also served Cook Islands favorites – Mainese – pink potato salad, donuts, and rukau mamoe – taro leaf cooked in spices, coconut cream and lamb. From Tonga goers of the conference tasted the rich lu bites, a pacific twist on canape's, made with taro cuts, taro leaf cooked in coconut milk, cooled, then folded through with cream cheese and dill. The mixture is then piped onto the taro cuts.
Families also tested new products, the MochAtiu Brownies infused with Atiu Coffee; and Maria's Mini's, a collection of Cook Islands treats in bite size.
In the lead up to the event, the families met to set the menu, and decide who was bringing what to the table.
In the end, the time, effort, and love that families put into this weekend was reflected in the faces of the attendees several who commented on how wonderful the meals were. Colart Miles, an organiser and facilitator of Start-Up Weekend Auckland, commented that "I have organised many of these events, but this is the first time we have had good food with lots of soul!"
https://www.cidanz.co.nz/wp-content/uploads/2019/05/Rebrand_CIDANZ-logo_Final.png
0
0
Janet Akai
https://www.cidanz.co.nz/wp-content/uploads/2019/05/Rebrand_CIDANZ-logo_Final.png
Janet Akai
2018-05-31 17:30:06
2018-05-31 17:57:41
oneBASKET Families - A Weekend of "Soul Food"