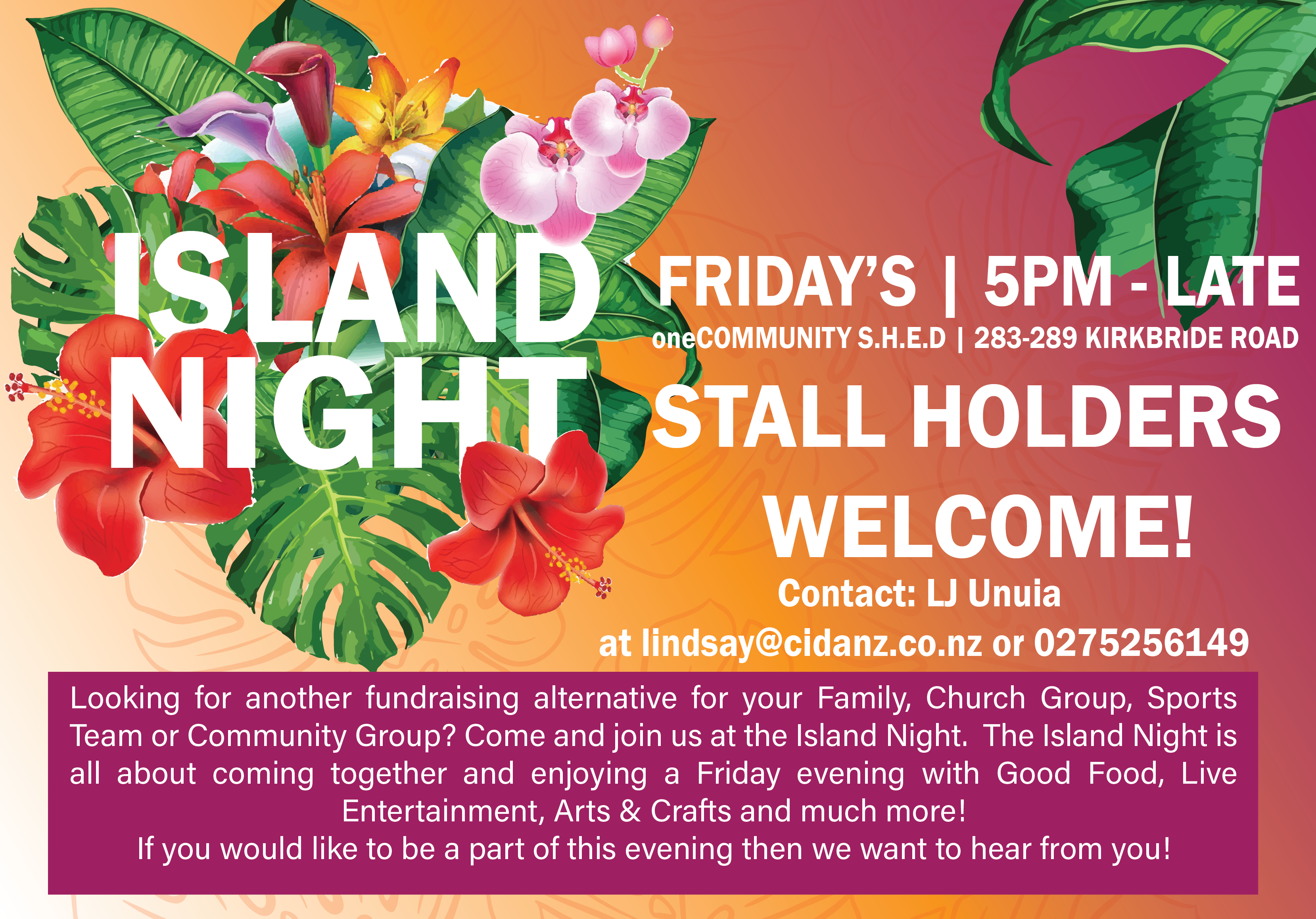 Summer is just around the corner! So if you are looking for another fundraising alternative for your Family, Church Group, Sports Team or Community Group? Come and join us at the Island Night.
The 'Island Night' is all about coming together and enjoying a Friday evening with Good Food, Live Entertainment, Arts & Crafts and much more!
If you would like to be a part of this evening then we want to hear from you! Contact Lindsay Unuia at lindsay@cidanz.co.nz or on 0275256149.