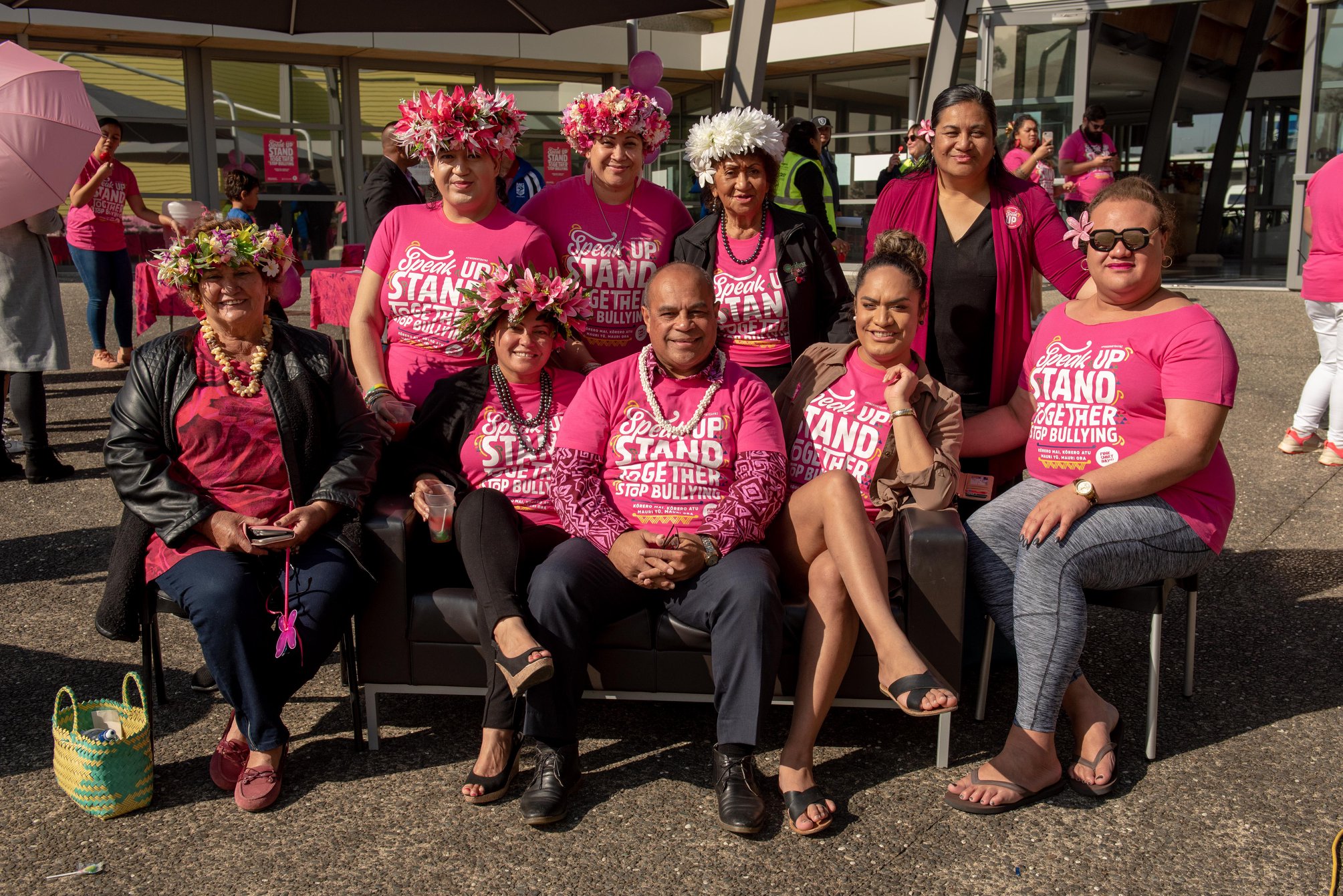 "It takes a child to raise a village" has been a concept our communities have lived by for many years, and continued to do so today, 4th May 2019. Our communities came together to support the very first Pasifika Pink Shirt Day, sponsored by Mental Health Foundation NZ (MHF), and led by CIDANZ with many partners around the table – Pacific Business Trust (PBT), the Village Collective, MHF and more.
In Aotearoa, young people who identify as part of our rainbow communities experience higher rates of bullying. "Discrimination and social exclusion on the basis of sexuality or gender identity has
been directly linked to an increased risk of depression, anxiety and suicidal thoughts for LGBTQIA+ young people. While all young people are potential targets of bullying, some groups can experience higher rates. Homophobic, biphobic and transphobic bullying are based on a person's sexual orientation or gender identity. Young people who identify as LGBTQIA+, or are perceived to be part of the rainbow community, experience higher rates of bullying than students who do not. However, it is important to note that not all of these students will experience homophobic, biphobic or transphobic bullying. LGBTI young people are resilient, have higher rates of volunteering and community engagement and are an important part of our community. Despite this, LGBTI young people are particularly vulnerable to experiencing homophobic, biphobic and transphobic bullying" (https://bit.ly/2VpoWGK).
Each and every one of us in our Pasifika communities has a part to play in preventing bullying and making our schools, workplaces, and communities safer and kinder.
Special meitaki ma'ata to Mangere-Otahuhu Local Board Chair Lydia Sosene, Minister for Pacific Peoples Hon Aupito William Sio, all the speakers and guest performers for being a part of the very first Pasifika Pink Shirt Day.