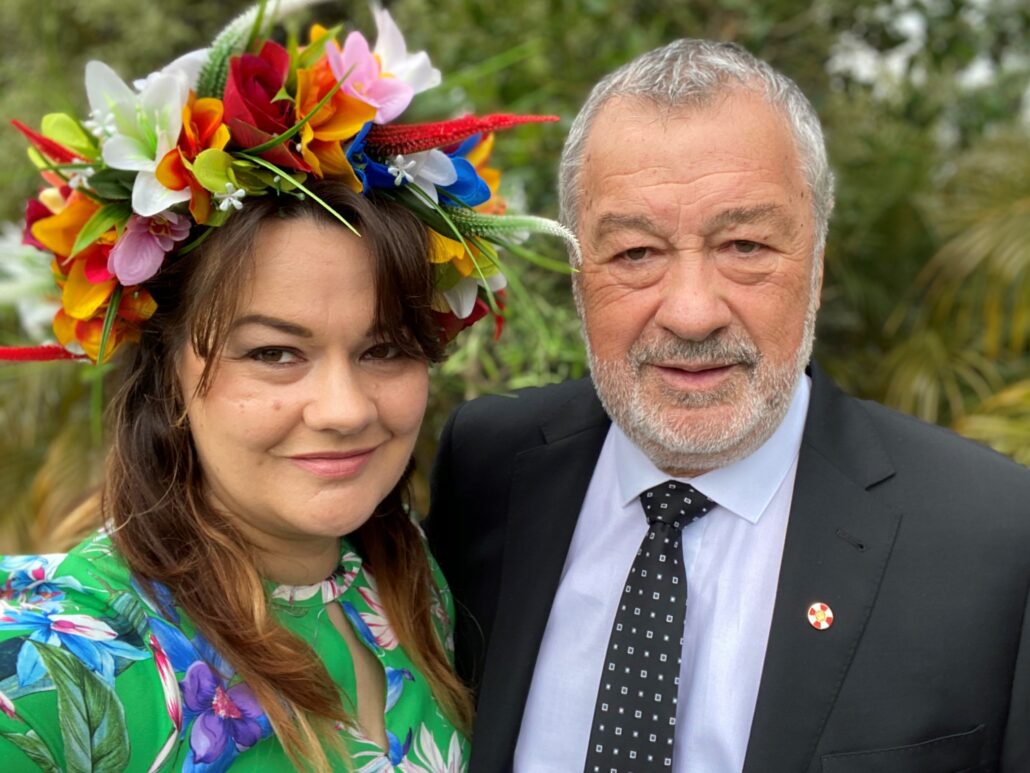 I call dad "the wheel that doesn't squeak". When in 2015 he was awarded the New Zealand Order of Merit for his services to health and the Pacific community in 2015, I was staggered reading the citation and becoming aware of what he had done and achieved in his life – not only career-wise, but the amount of community and volunteer work he had tirelessly and quietly done his whole life. This year, dad was awarded the Companion to the New Zealand Order of Merit for his work in Health and the Pacific Community.
Born under the shade of a mango tree in Rarotonga, dad was brought up in a medical environment, as the son of eminent surgeon Ngaei Tou. He never considered any other vocation – except perhaps as a fisherman! He left Rarotonga on an Island Territories scholarship at 12 on the MV Maui Pomare, bound for Auckland and Napier Boys High School. It was a tough time being a child on his own in a foreign country, without family or peers. But the words of his Nikao School teacher Taira Rere kept him on course – "Where there is a will, there is a way".
Dad overcame adversity including racist attitudes at school and from the Department of Island Territories to finally be allowed to study science at school to fulfil his plan of going to Med School. At the time, being accepted for and completing the training to be awarded the Fellowship of the Royal Australasian College of Surgeons was a major achievement, let alone for a Pacific Islander. This was followed by a prestigious University of Glasgow Commonwealth Scholarship for post graduate surgical training in Glasgow, Scotland. By age 32, he was appointed as a Consultant General and Endoscopic Surgeon as well as a Clinical Lecturer in Surgery by the Southland Hospital Board and Otago Med School. As Fellow of the Royal Australasian College of Surgeons, he was involved in governance and training of young surgeons. He had an extensive private and public surgical practice that involved working most weekends.  
While juggling his career and studies, he has helped countless people and organisations both in NZ and the Cook Island. This was most often voluntary, and self-funded. On top of all this, he has continued to be a devoted husband and father, who always made the time and effort to take care of us kids. He ensured we grew up in a loving and caring home, with strong heads on our shoulders and a pride in our culture. 
Dad is not the type to kick back and retire any time soon. He believes in responding to the call and needs of his Pasifika and more especially Cook Islands community.
"Where there is a will, there is a way … the impossible may take a little longer".