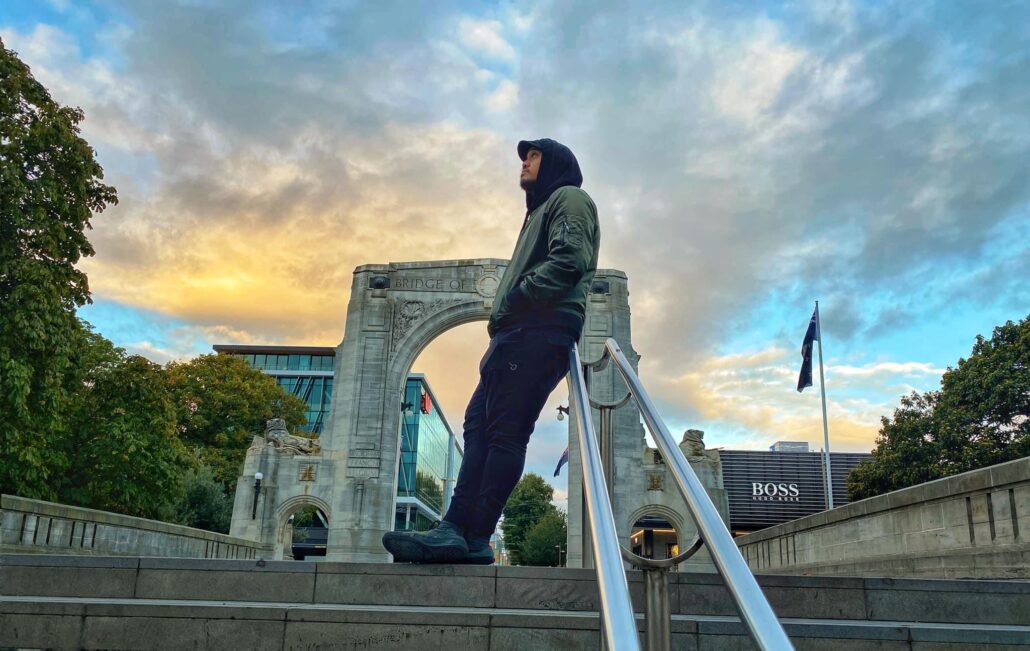 If you've been following the Pink Shirt Day Campaign, you would have seen five videos, each with their own message of encouragement, hope, understanding, and support to stand up against bullying. Capturing those stories would not have been possible without Lasskohl Visuals, owned and operated by Luke Siaki. Here is their story.
"Lasskohl Visuals was only established this year in January. 
I randomly found a passion for it last year in October firstly starting with a mobile phone which was a Samsung S7 and taught myself through YouTube videos how to push the limits on my S7's camera. 
Next, I got into filming vlogs and sharing my thoughts through social media. A building company somehow came across one of my vlogs and invited me to have a meeting with them. 
Long story short they became my first client and all I had was a S7 and a Osmo Mobile 3 gimbal. From there I began to test the waters and with the money earned, I poured back into Lasskohl Visuals to upgrade my filming gear.
As the months went by I saved up to buy filters, a new mobile phone (iPhone 11), phone rig, lavalier mic, phone lenses and many other little gadgets to improve my production work. 
At first I established myself as a smartphone videographer. As I continued to gain more clients and knowledge of videography I made the jump to purchase a camera to up my production once again as I found out that there are some things mobile phones just can't do that DSLR cameras can.
Since taking that step, I continue to teach myself every day, gaining more clients through them seeing my work online. Funds made still all go back into purchasing new gear because as you get into the videography game you begin to quickly realise that it is not cheap.  
I've added a drone, new lenses, tripods, gimbals etc to continue to grow my passion and love for filmmaking. 
My advice for any young person wanting to get into filmmaking is that the best camera is the one in your pocket. Learn as much as you can with what you have then you will know what you need to add to your kit. Also, don't be afraid to contact cafes or other small business on Facebook or Instagram and offer to shoot a free video of their business, to practice and improve your skill set.
I've contacted cafes and small business close to where I live to film for free to gain experience and build connections with people to get my work out there because if no one has ever seen your work no one will know what you are capable of. 
Lastly if you want to be a videographer my best advice would be – just be one! With internet these most of us all have a minicomputers in the palm of our hands, the answers are literally in your hands! Just ask the right questions and get on your way."
If you'd like to see more about Lasskohl Visuals, check out their Facebook or Instagram. And to contact Luke directly, email lasskohlvisuals@gmail.com or call 0279751090.