Written by Tauraki Rongo
Pacific Islands nations immediately felt the effect of the pandemic  through all mediums in particular the loss of business with the absence of tourists. Tourism accounts for eighty percent of Pacific nations economy.
Over the years Islands nations have moved in to embrace the growth and economic opportunities on offer from the tourism industry. However Islands nations have neglected the simple self-sustaining economy their forefathers survived on.
Hetereki Huke, an architect and territorial planner from the Chilean territory of Rapanui said that the pandemic exposed the weakness of his country's economic dependence on tourism. He said that the country should now consider a more diverse economic development plan. In Rapanui according to Huke, they have spent the last few weeks helping people get back into family farms and agriculture as most of the Island's fresh produce comes from Chile.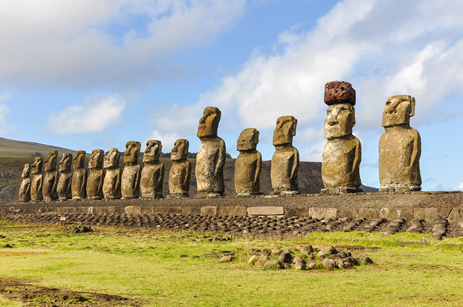 Pictured: The main tourism attraction on Rapanui – Ahu Tongariki is the largest ahu on Easter Island.
In Tahiti's main islands, lots of people are facing challenges with accessing fresh fish and vegetables as dependencies on markets and supermarkets over the years have moved them away from simple subsistence living.  According to environmental urban planner Vehia Wheeler who is based in Moorea, on the contrary, the outer islands, smaller and more remote islands are the least affected by the board closures as they still have access to food from the land and the sea and they know how to live off the land.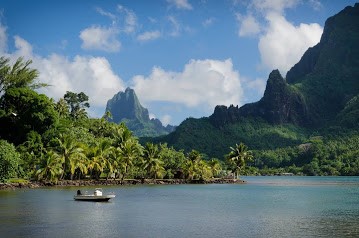 Pictured: Beautiful Island of Moorea
While both Rapanui and Tahiti highlighted the need for better health systems, the pandemic has exposed something that all Islands in the region have done and that is they have changed their way of life a great deal to cater for the tourism industry. While people benefit by way of employment, the question should be asked as to who is really benefiting from the tourism industry.