Written by Tauraki Rongo
After the Nikao Social Center was destroyed by cyclone Sally in 1987, the name carried on. People including locals continue to ask why it was called the Social centre. At least for some people the concrete floor was there as solid evidence where they can begin telling their own version of the story.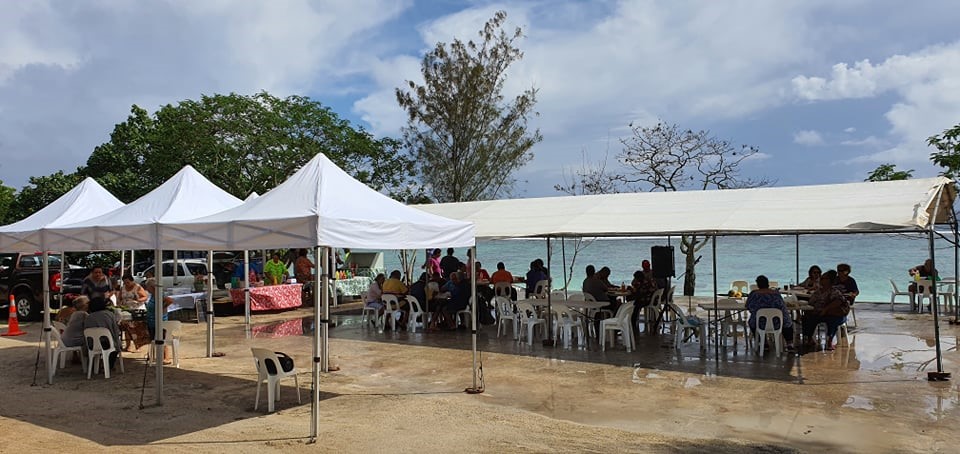 The solid concrete floor of the Social Center is still being used today. It is now the floor for  the Nikao Market
Last Thursday however, the place became the location for the first ever Nikao Market.  The committee chaired by former Cook Islands radio and television broadcasting head Emile Kairua says the new market provides a revenue stream for the Mamas and Papas of the Village who were heavily impacted by the effect of the Covid-19 pandemic like many others in the country. While the country is Covid-19 free, the economy is still down due to the borders being closed. Therefore says Kairua, people need income, and this is one way to hit back at the pandemic.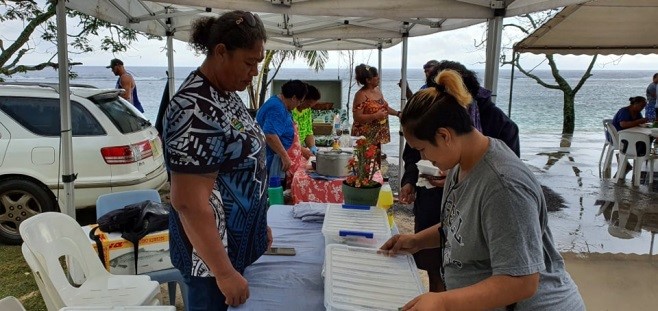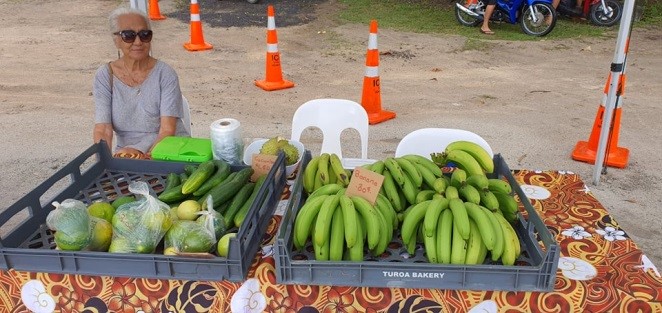 First time vendors setting up the first ever Nikao Market
According to one of the committee members Pa Matapo, the day was a real success as the food was sold out and the market attracted passersby. They have taken away some learning from this first day says Matapo, and look to grow the market for next week. He says they see a lot of potential at this location which basically caters for the town and the western side of the island.
The Punanganui market opens on Saturday Morning while the Ngatangiia night market opens a few nights a week. Taking on the challenge Matapo says they have a simple motto in Nikao "Bring it on, Slow and steady"