Written by Florence Tia Syme-Buchanan
The Ruaau MP of Puaikura is shocked and dismayed over the treatment of firefighters attending a house fire this week by drunken bystanders and that the volunteer village service had a critical piece of equipment stolen.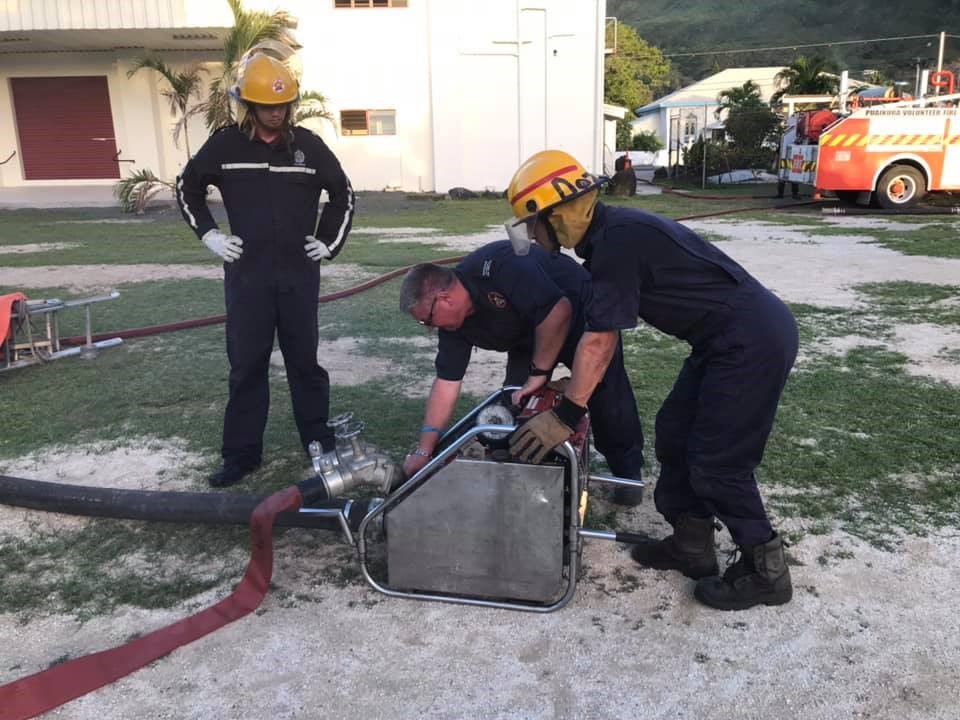 Pictured: Puaikura volunteer Firefighters in the Arorangi School grounds checking equipments (Photo Puaikura Volunteer firefighters)
MP William (Smiley) Heather says it is unacceptable that while the brave volunteers were trying to save a home from a fire a group of drunks verbally abused them and interefered with their water hoses.
"It makes me very upset that here are our unpaid firefighters doing their best carry out their duties and some thieves thought to take advantage of them being away from the Puaikura Fire Station and to steal the compressor they need to do their job to help our community."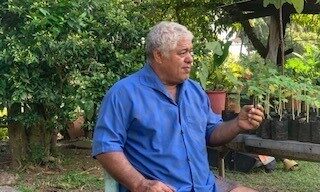 Pictured: Hon William (Smiley) Heather
"I am calling our community to come together and support our Puaikura firefighters, who do this very important job voluntarily, to inform Police who those abusive and interfering drunks were and to give any information they might have about the stolen compressor to Police."
"Our Puaikura Fire Service doesn't deserve to be treated this way. No firefighting service deserves to be treated so badly by heartless people."
"I am so shocked this happened. I would never have thought our voluntary fire service would get this kind of treatment."
Meanwhile, Titikaveka MP Sel Napa says she and the Temurimotia Fire Service, another voluntary unit are also saddened and stunned at how the Puaikura Fire Service has been treated. "All the voluntary firefighters have trained hard to be part of two dedicated and committed teams on Rarotonga. They support each other. All the equipment in each of the two fire stations have been obtained through overseas grants. It took a long time for the fire stations to become established. Our volunteer fire fighting service doesn't deserve this."
"I am asking whoever the person or persons are who took the compressor from the Puaikura station to please return it. The Puaikura fire service needs this compressor to be able to do the job it does of putting out fires. If you don't return it, it could be  your house or that of your loved ones that catches fire and they won't be able to attend to it because you have the compressor. Please do the right thing for our community and safety." Democratic Party Opposition release.