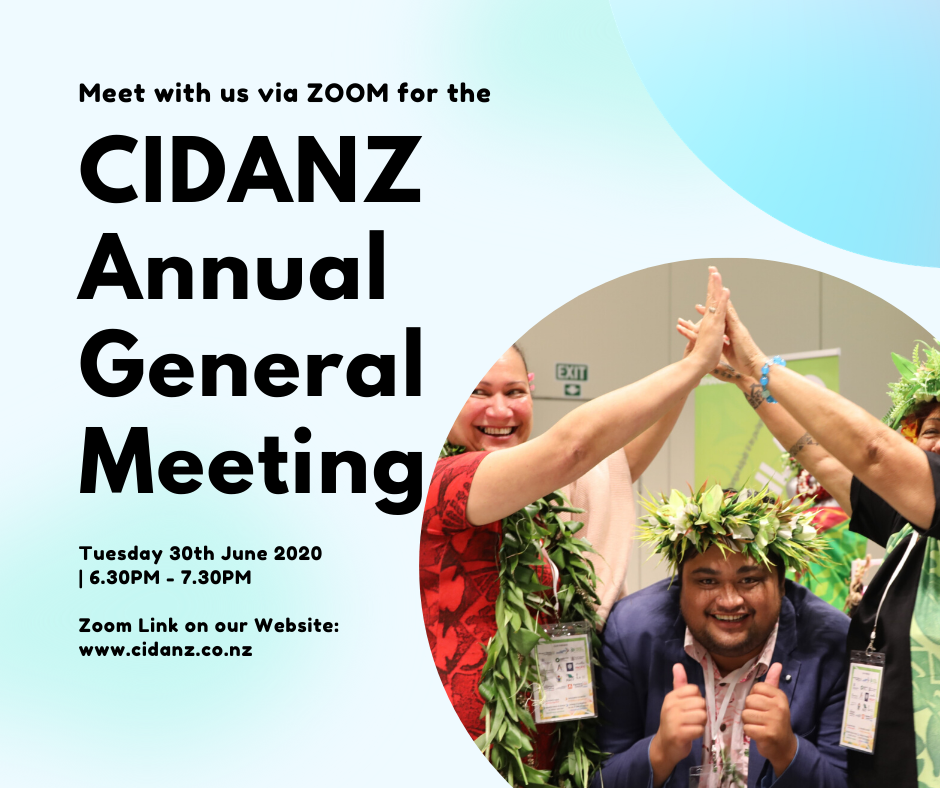 It's that time of the year again where we invite you all to attend CIDANZ Annual General Meeting via Zoom.
Hosted by our Board of Trustees, this years AGM is another chance for you to hear about CIDANZ's developments from the past 12 months.
The 2012-2015 Cook Islands Development Action Plan [NZ] has been reviewed, aligned and focused for 2020-2030. A clear vision, priority areas and actions were identified, feedback was sought from all regions across NZ, which informed the final Cook Islands Strategic Action Plan 2020 – 2030 (CIDSAP NZ).
Meet with us via Zoom on Tuesday 30th June, 2020 at 6.30pm.
Zoom link: shorturl.at/csvDV