Written by Florence Tia Syme-Buchanan
[Democratic Party Opposition Release]
Cook Islands Deputy Opposition leader Terepai Maoate has urged all MPs to take the lead and accept a pay-cut. Maoate made the recommendation in Parliament today Monday 20 June. MP Maoate has voluntarily had his salary reduced and redirected into his Ureia community on Aitutaki to help with agricultural projects he has initiated.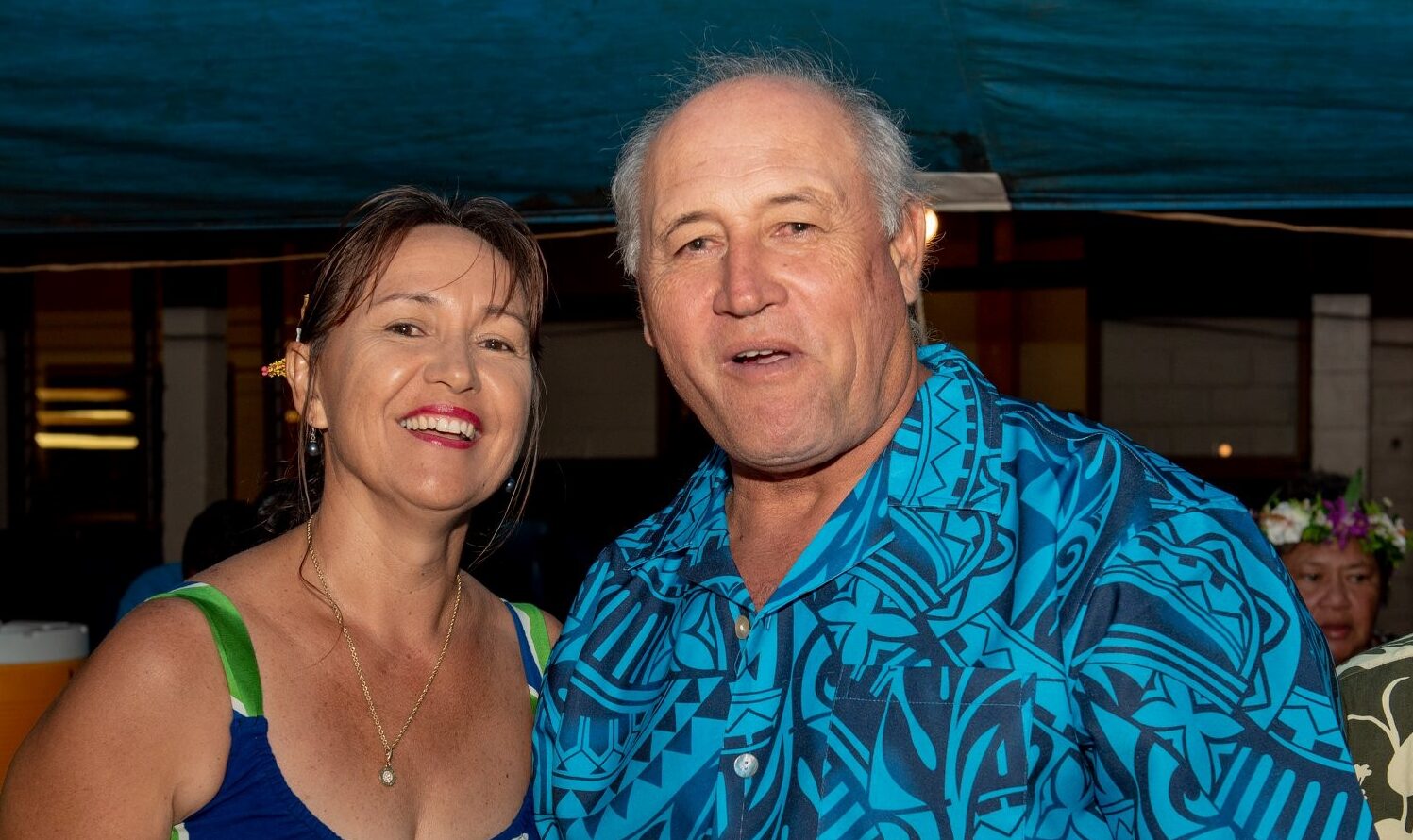 Pictured: Hon Terepai Maoate Jnr with wife Paula [Photo by Gerardus Verspeek] 
Speaking outside Parliament Maoate says he believes people will appreciate MPs showing solidarity with workers and the community who have been affected by the economic downturn. "I also urge public servants who are on the same salary band as MPs to follow suit. As Democratic Party opposition leader Tina Browne has already stated when she publicly encouraged MPs and high earning public servants to take a pay cut – "we're all in the same storm together."
Four Opposition MPs have taken salary cuts. In a front-page article last week Cook Islands News misreported that MPs were seeking allowance top-ups during the downturn and demanding spousal allowances. The newspaper has not published a correction despite being asked to do so by the Democratic Party Opposition.
Tina Browne has explained the question put to Parliament by MP Terepai Maoate was clarification of s5(2) of the Remuneration Order. "It was not about me or MP Maoate asking for entitlements to be paid." "My point was that all MPs should be treated the same in that travel entitlements for Pa Enua MPs residing in Rarotonga should be the same as those residing in their constituencies. That was what the questions were."
Speaking on the CINews article headed "MPs seek allowance top-ups in downturn" PM Henry Puna said the media has a responsibility of reporting the proceedings of the House without sensationalising anything they report. "That headline certainly achieved that"
PM Puna described the newspaper article written by Rashneel Kumar as inaccurate and unfair. Parliament has ruled that Cook Islands News reporter Rashneel Kumar be barred from Parliament for a period of time yet to be determined.
Puna said Parliament might be accused of attempting to silence the media and he certainly expected that stance to be taken by Cook Islands News. However, Parliament proceedings are broadcast live on radio and television and accessible to the public. PM Puna said it was a move to hold media to account.
MP Maoate says he's relieved that Parliament has condemned the Cook Islands News article which portrayed him and all other MPs in a very negative light.