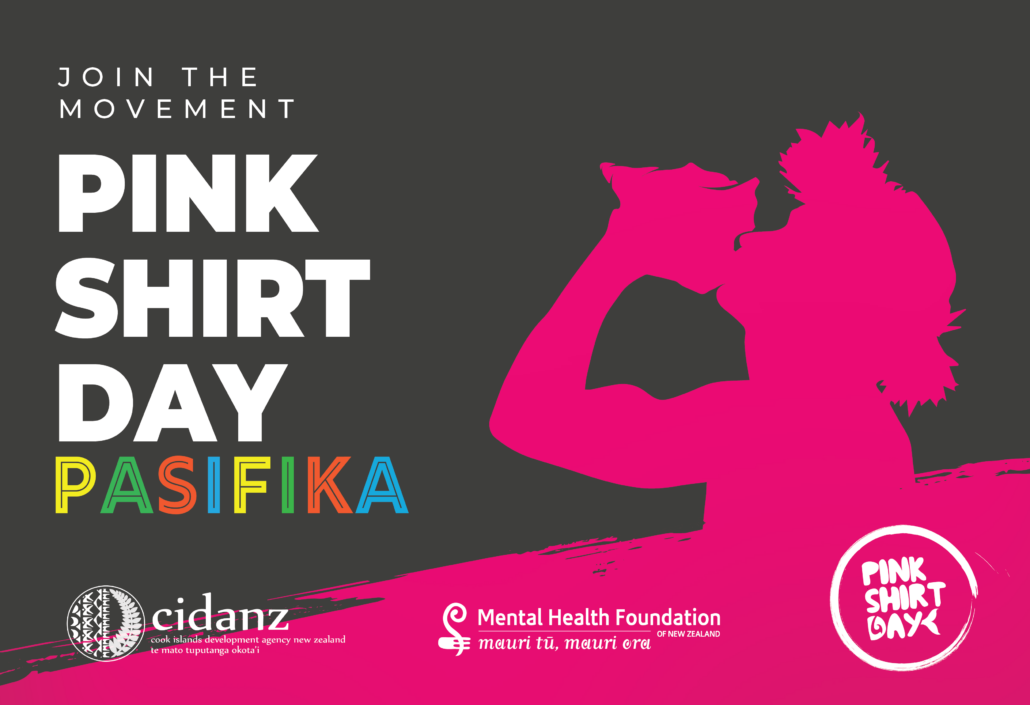 Kia Orana, 
Last year we ran the very first Pasifika dedicated Pink Shirt Day. It was a reflective moment where our community came together to speak on what we could be doing more or less of to ensure that our LGBTQIA+ Pacific community felt safe, encouraged and confident to express themselves.
Due to Covid-19, instead of holding an event, we are hosting an online Pink Shirt Day Campaign on our CIDANZ FB Page beginning on Monday 12th October, right through to the NZ's official Pink Shirt Day – Friday 16th October 2020. Please check into our Facebook and support this beautiful campaign created in partnership with Mental Health Foundation NZ, Pacific Business Trust, local artists and more!
Pink Shirt Day is about working together to stop bullying by celebrating diversity and promoting positive social relationships.
It's about creating a community where all people feel safe, valued and respected, regardless of age, sex, gender identity, sexual orientation, ability, or cultural background.
See HERE for more information about Pink Shirt Day and how you, your school, or workplace, can get involved. 
Meitaki, 
Janet Akai, Communications Manager. 
#PinkShirtDayNZ