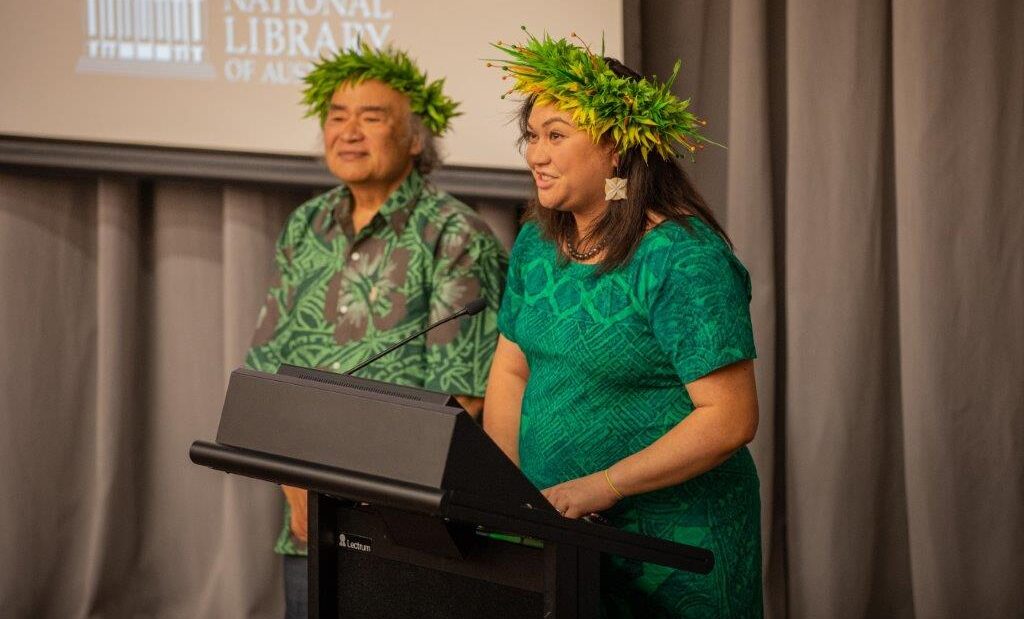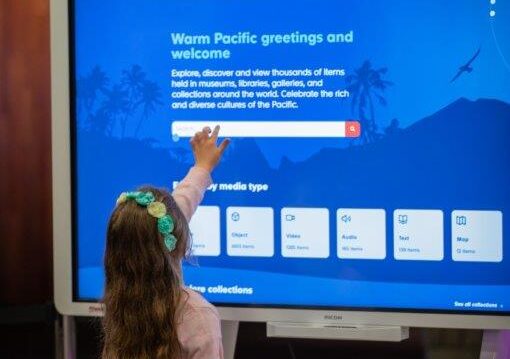 Photos and Story provided by Taputukura Raea
Last week was the launch of the Virtual Pacific Museum – Digital Pasifik with a celebration event at the National Library Te Puna Matāuranga o Aotearoa, hosted by the Australian High Commission. The launch had a fitting pacific-style celebration with talanoa, food and dance.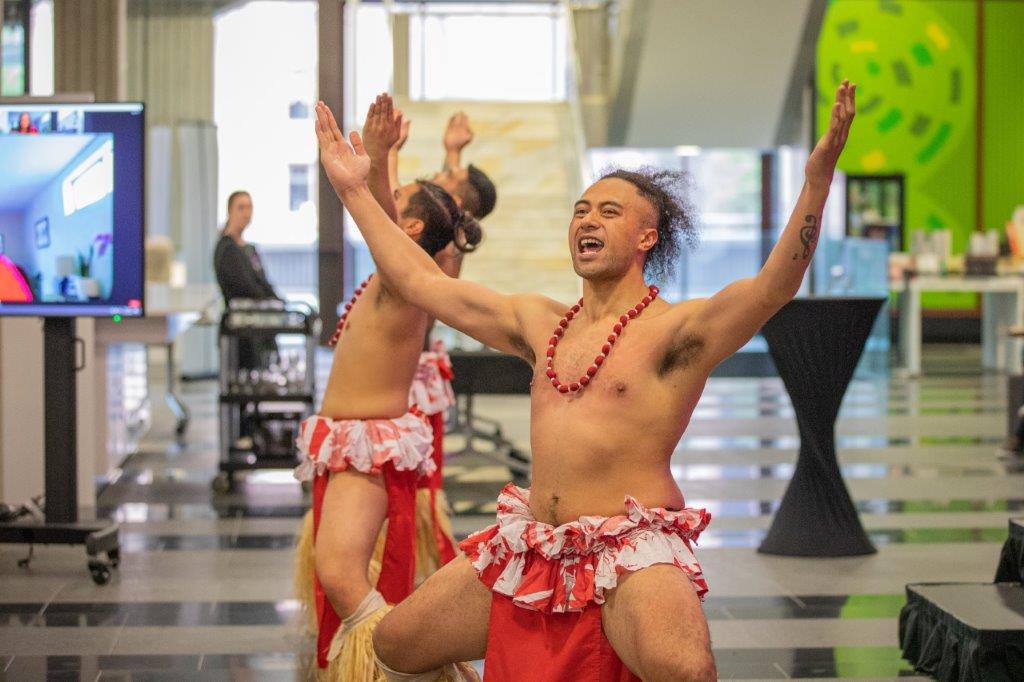 Hon Jan Tinetti and Hon Poto Williams from the New Zealand Government attended along with members of the diplomatic community and GLAM sector. Joining the event via Zoom were colleagues at National Library of Australia, Department of Foreign Affairs and Trade in Australia as well as members of our co-design group.
As well as these holders of Pacific cultural heritage, the site will look to provide a platform for those in the Pacific Islands who hold cultural content and knowledge, and who wish to share it with a wider audience.
The site will enable people in and of the Pacific to engage directly with the institutions that hold these items of cultural heritage. This engagement may include updating the information that an institute holds on the item or record, as well as wider conversations on behalf of communities about provenance and shared ownership.
Digital Pasifik aims to serve as a bridge between the authority of institutions, who are the holders of the digitized records, and the mana and kawa of the people of the Pacific. By "mana" we mean 'authority and stewardship' within a tikanga Māori worldview and by "kawa" we refer to the duty and obligation within a Fijian culture to represent and maintain the legacy of family and ancestors.
The Pacific Virtual Museum' website will connect a diverse and dispersed people with their distributed treasures and cultural materials in a way that does not currently exist. It will be designed by, with and for Pacific peoples, educators, learners and researchers.
Digital Pasifik is of and for the Pacific region!